DURATIONS OF DEATH

An ongoing study of the portrayal of victimization in slasher films.
Chronicling the amount of time victims are shown in fear before their death.
1960-Now. Scroll allllll the way down for decade totals of the films analyzed thus far.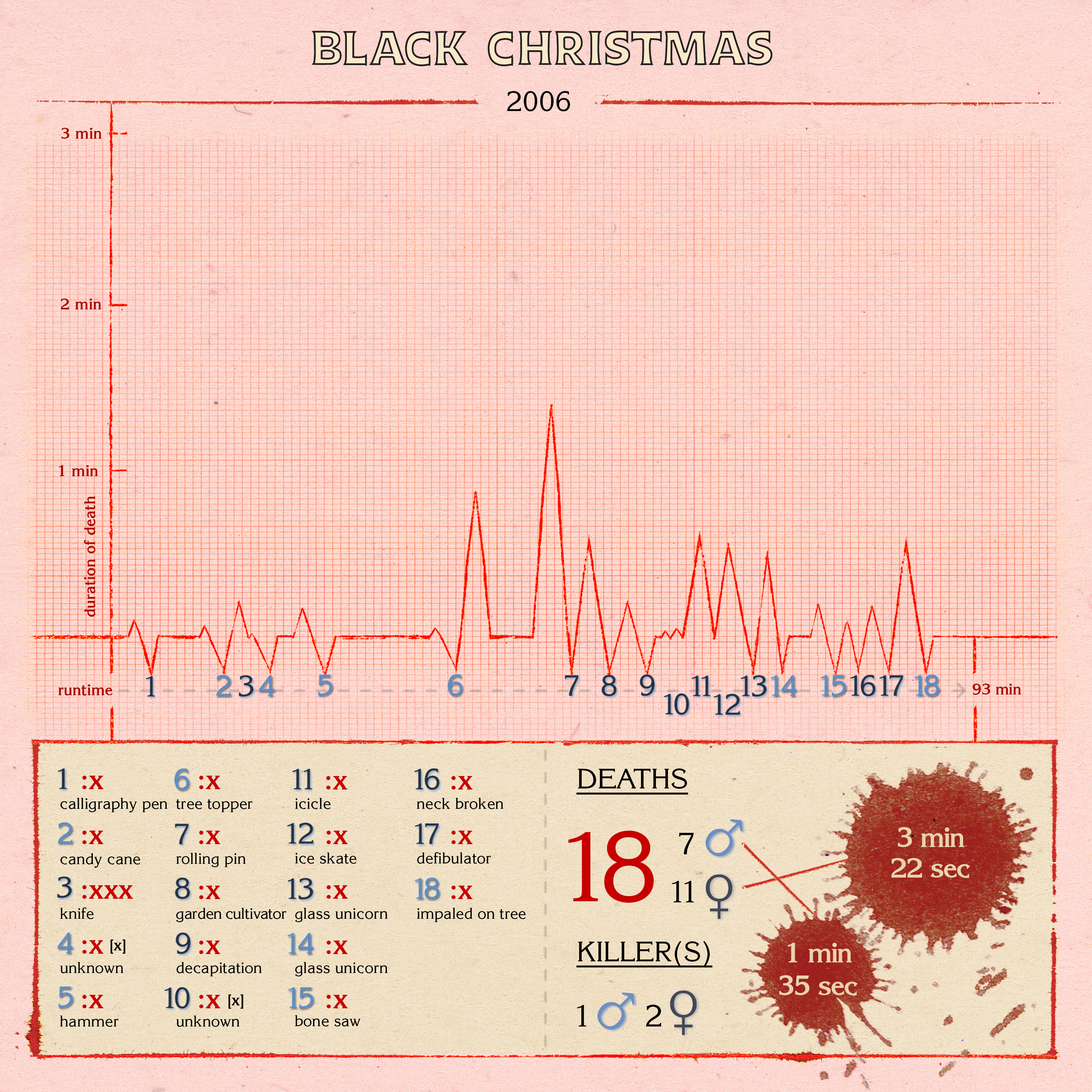 The physical print of this information is nearly ten feet long in width.